Online Consulting Sessions
Together we heal....
Miraculous Living is about surrendering your mind, body and soul to your highest purpose, letting go of all the false beliefs of the ego and fear-mind.

To become aware of the REAL you..... completely aware of your free will and capacity as a co-creator.

To embrace miracle-mindedness is to heal your mind...
You must be ready to leave fear & judgments behind.
You must be ready to be truly happy.
You must be ready to explore any hidden sources of pain with an open heart and sense of vigilance for a new vision.
You must be ready to embrace ONLY light and love... for that is what you ARE.

Ask yourself...
Am I ready to live a life of my reality?
Do I truly want to know who I am and what is possible through me?
Would I like to embrace a deep and loving relationship with God & Holy Spirit?

Together we can bring JOY, TRUTH & PEACE into every aspect of your life that you may live your highest purpose and shine light in the world. For when two or more are joined in HIS name, there HE shall be... in miracles and in light.

If you're not ready... Allow yourself to be honestly where you are. We all will come to our truth at the perfect time of willingness!

Rates

PsychoSpiritual Consulting

0.5 Hour - $50

1 Hour - $100
1.5 Hour - $150** All prices include taxes **



Contact me directly if you need an adjusted rate. ​I will not refuse any truthfully reasonable request.
​
If you feel called to work with me we will find a way to make it work!


Email: miraculousliving11@gmail.com

It's easy to connect over distance! Technology is such a blessing in this regard.

Online there is a beautiful opportunity to connect with the intention of healing. Working over Skype or over the phone I have found to be just as effective as working in person. After all, everything and everyone is connected so it is possible to connect from any distance, 3 feet away or 3000km away. Only thing that is necessary is a desire to heal and willingness to open your mind and heart to guidance and be fully present.

Everything I say and do through Miraculous Living is guided from Holy Spirit, with the intention of happiness, peace and miracles for ALL!
PsychoSpiritual Consulting is the method I offer to you as a helpful guide through your providing answers to your needs and inner conflicts. We do this as a partnership, we join together in the joint purpose of healing. This opens the session to process through whatever it is that is disturbing your peace at the time. This can be emotional, mental or physical. Intuition comes into play as there may be elements you may not be currently conscious of that may come forward. Everything that occurs in a session is with the feeling and intention of healing, and thus it is so. You will never leave feeling that what has come forward was not for the greater good of your life and the world. Such is the way of Holy Spirit's healing.

It is worth every moment to open your mind and heart to a more peaceful, joyful way of living. Expect a miracle and let us join to let it be so.

​I am ecstatic and honoured to work with anyone who feels the call to a Miraculous Life. I truly believe that as we join together we can bring the answers to the world that we all need.

---
"Psychotherapy is the only form of therapy there is. Since only the mind can be sick, only the mind can be healed. Only the mind is in need of healing." A Course in Miracles: Psychotherapy Pamphlet
Available on Various Online Video Services
(details given when booking session)

​Phone: 519.941.0550

Email: miraculous11@gmail.com

Powered by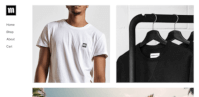 Create your own unique website with customizable templates.