Together we heal....
Miraculous Living is about surrendering your mind, body and soul to your highest purpose, letting go of all the false beliefs of the ego and fear-mind.

To become the REAL you..... completely free.

To embrace miracle-mindedness is to heal your mind...
You must be ready to leave fear behind.
You must be ready to be truly happy.
You must be ready to explore any hidden sources of pain with an open heart and sense of vigilance.
You must be ready to embrace ONLY light and love... for that is what you ARE.

Ask yourself...
Am I ready to live a life of my reality?
Do I truly want to know who I am and what is possible through me?
Would I like to embrace a deep and loving relationship with God & Holy Spirit?

Together we can bring the JOY of truth to every aspect of your life that you may live your highest purpose and shine light in the world.

If you're not ready.. that's cool too. We all will come to our truth at the perfect time of willingness!


Rates

Spiritual Psychotherapy

Nutrition/Wellness Consulting

Medical Intuition

Distance Reiki

Distance Energy Medicine Session

Oracle Card Reading

Numerology Reading

0.5 Hour - $50

1 Hour - $100
1.5 Hour - $150

Full Nutrition/Health Consult & Custom Protocol

(1.5 hour consult + full personalized diet/supplement/lifestyle protocol + continued email support)

$500

** All prices include taxes **
**Flexible rates available - I will NEVER deny anyone who truly feels a calling to work with me - contact me**

Packages also available

email: miraculousliving11@gmail.com

It's easy to connect over distance! Technology is such a blessing in this regard.

Online there is a beautiful opportunity to connect with the intention of healing. Working over Skype or over the phone I have found to be just as effective as working in person. After all, everything and everyone is energy so it is possible to connect from any distance, 3 feet away or 3000km away. Only thing that is necessary is a desire to heal and willingness to open your mind and heart to guidance.

Everything I say and do through Miraculous Living is guided from Holy Spirit, with the intention of happiness, peace and miracles for ALL!
Spiritual Psychotherapy is the core method of healing, we join together in the intention of healing. This opens the session to process through whatever it is that is disturbing your peace at the time. This can be emotional, mental or physical. Intuition comes into play as there may be elements you may not be currently conscious of that may come forward. Everything that occurs in a session is with the feeling and intention of healing, and thus it is so. You will never leave feeling that what has come forward was not for the greater good of your life and the world. Such is the way of Holy Spirit's healing.

When two or more are joined with the intention of healing and holiness a miracle can occur...
It is worth every moment to open your mind and heart to a more peaceful, joyful way of living. Expect a miracle and let it be so.

​I am ecstatic and honoured to work with anyone who feels the call to a Miraculous Life. It is the most natural way to live....

​Love to all!

---
"Psychotherapy is the only form of therapy there is. Since only the mind can be sick, only the mind can be healed. Only the mind is in need of healing." A Course in Miracles: Psychotherapy Pamphlet
Available on Skype or Phone
Skype: lightfulynx
​Phone: 519.941.0550
Powered by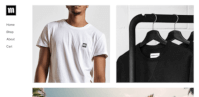 Create your own unique website with customizable templates.