Rebecca & her son Kaelum

Rebecca is a Holistic Psychotherapist, Conflict Resolution and Prevention Professional, Nutritionist, Etheric Healer and Mommy.

The Miraculous Life is one of full engagement, purpose and most of all a peaceful mind.

Education & Certifications

~ Bachelors Degree in Health Studies from McMaster University

~ First Class Honours Diploma in Applied Holistic Nutrition & Certification in Nutritional Consulting from Institute of Holistic Nutrition

~ Clinical Iridology Certification from Institute of Holistic Nutrition

~ Certification in Spiritual Healing from College of International Holistic Studies

~ Diploma in Vibrational Medicine from College of International Holistic Studies

~ Reiki Master in Usui Reiki

What is Miraculous Living?

It is the gift I have to give the world....

Miraculous Living is a gift of a vision. A gift of a new way of operating in this world of conflict. One that is not only possible but necessary.

Miraculous Living is a way of life. A life that fulfills your deepest needs of purpose and peace. Filling your life with a present-moment confidence.

Miraculous Living is a practical coaching program and platform for offering a new definition of happiness and success. One that is focused around inner peace and utter acceptance of who you really are.


What is a miracle?

A shift from operating from fear to love.
A reflection of our true nature, what we are truly capable of.
A transformation where everything and everyone involved enjoy a win-win situation.
Anything that results in no sacrifice, no exclusion and no mystery.


This may not be appealing to you if...

You're looking to get the 'life of your dreams'... we aren't aiming for the fulfillment of fantasies around here.

Dreams are for sleeping. We seek only to be AWAKE. That's where the real rest and fun is!

Who's Rebecca?

Rebecca Tomlinson has brought this vision to life through the offerings of Miraculous Living. Inspired by the transformations she has facilitated over the 10 years in the healing arts.
Her vision is to bring Practical solutions to everyday conflict situations, at home, at work and within your very own mind.
​


Learn More about Rebecca's Story & Expertise...
Powered by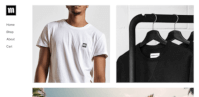 Create your own unique website with customizable templates.